Faculty
The Bayreuth P&E Programme stands out for its truly interdisciplinary approach to teaching and research. We are a closely knit group of committed academic and administrative staff who take our educational tasks seriously. This is what gives us our special character and one that is hardly found elsewhere.


Find out about the departments of philosophy and economics and get to know the P&E team.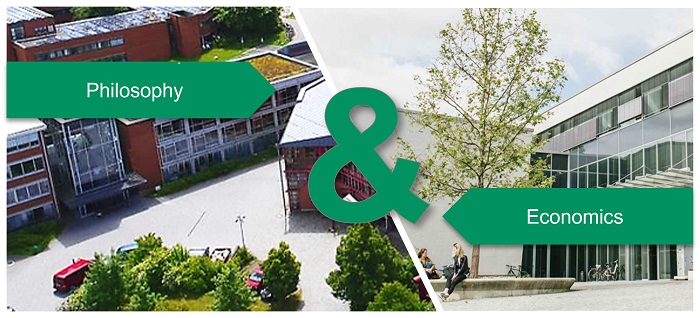 The Philosophy and Economics departments may be located in two different faculties but the P&E Programme is run as joint endeavor. What is significant about P&E in Bayreuth is that it is a growing enterprise.
Learn more on the departmental websites:
↪ Philosophy Department
↪ Economics Department
---

The integration of the two disciplines is one of the key distinguishing features of our P&E program: Bayreuth philosophers and economists teach and research together.

Secretary's Office



Course Planning